Alphabetized Cassette Tapes Font Family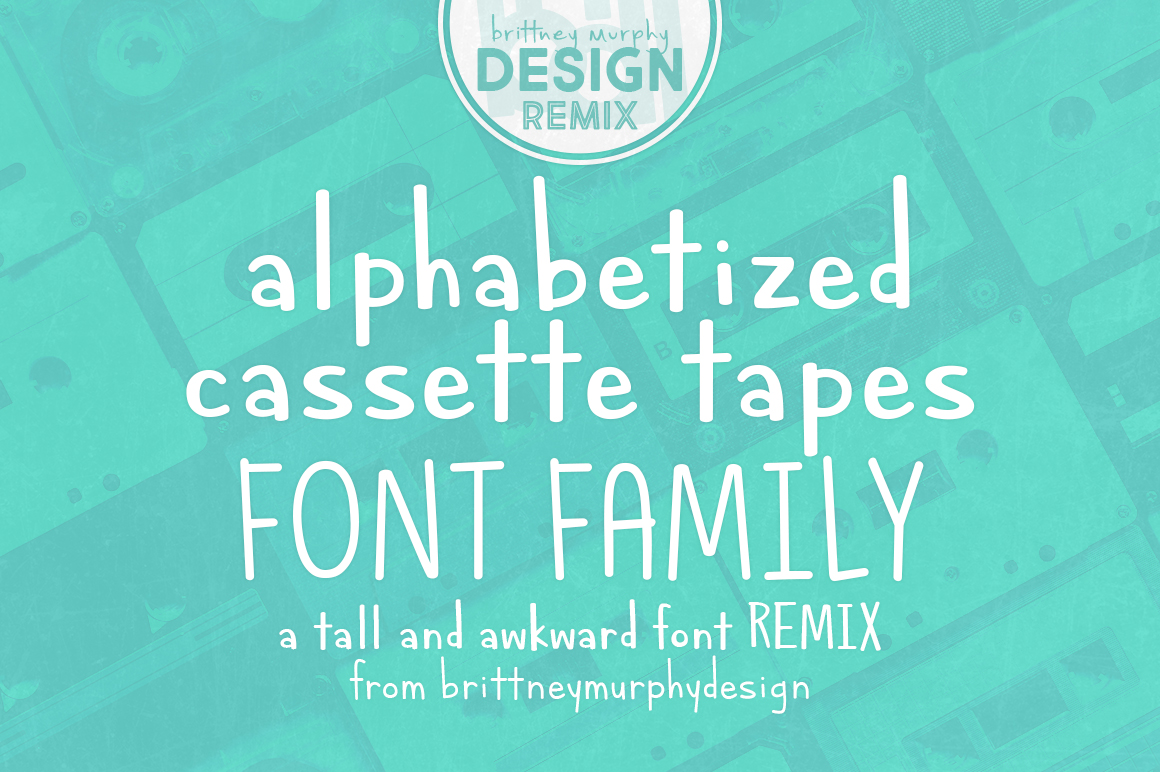 Alphabetized Cassette Tapes is a tall & awkward font family remix! It has 357 characters, including lots of accented letters.
The original font, a messy handwriting, was created in 2011. It has now been renamed the 'classic' version and is included in this download. :)
If you need to try the font before you buy it, you can download it at fontspace.
---
Webfont version available on fontspring!
There are several different license types available.
Check the box next to the license type(s) you want and then type in the quantity you need.
If you are not sure which license type you need, please visit the Licensing Information page for more information about what they cover.
---